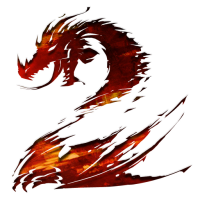 About This Club
For those interested in GW2
---
What's new in this club

TheLittleCube

joined the club

Beginning November 19 An urgent message from Almorra Soulkeeper summons you deeper into the Far Shiverpeaks, where you and your allies must stand together against the storm. But the howling wind can make any light flicker, and the cold eats at every heart. In this desolation, the voice that rings truest is the one inside you. New Map: Bjora Marches A lonely land swept by blizzards and infested with creeping terrors. Jora's Keep may be the only refuge from the storm—if it can stand. New Masteries: Raven Attunement Bond with swift and clever Raven, a Spirit of the Wild, and use his blessing to open locks, pass through gates, and shield yourself with his light. New Masteries: Essence Manipulation Learn to collect the essences of resilience, valor, and vigilance, then target enemies' weaknesses and hit them where it hurts. Weekly Rotating Strike Missions Test your strength in three strike mission encounters against legendary Fallen, Aberrant, and Svanir abominations. Upgradeable Ancient Boreal Weapons Restore this tarnished and timeworn armory to its former glory. Screenshots

Carmesi

joined the club

Asrul

joined the club

The prologue episode to The Icebrood Saga, "Bound by Blood," is now live! Players who own Guild Wars 2: Path of Fire can join the fight to save Tyria in an all-new Living World story. The Icebrood Saga begins shortly after the defeat of the Elder Dragon Kralkatorrik and will take players to the Far Shiverpeaks and the Blood Legion Homelands as the norn and the charr fight to defend their homes from the newest threat in the north – the Elder Dragon Jormag.