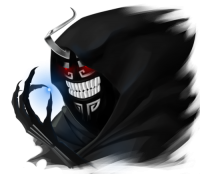 Silent Warriors is a life skills guild looking for active players to adventure with and earn silver with. If you are looking for people to hang out with while you fish, craft or trade then join us! New players, refugees or vets welcome!
If you like what you're reading so far, continue on! We'll keep it short.
Focus: Social, leveling with life skill content
Timezone: Mostly Central to East Coast USA players with some West Coast.
Contacts: Deadbrew, Blyxx
We are looking for all playstyles and levels, so casual/social/ect.
Requirements:
Age 18+ only. 

Discord - no mic? No problem! Just be on to listen.

😃

Be open-minded. 

Provide us a valid UPS address, and you shall have a free kitten coming on next day delivery.*
* You're sadistic if you're thinking we're going to put a kitten in a box with packing peanuts, secured with duct tape, and mail it via UPS ground. We will Fed-Ex it instead!